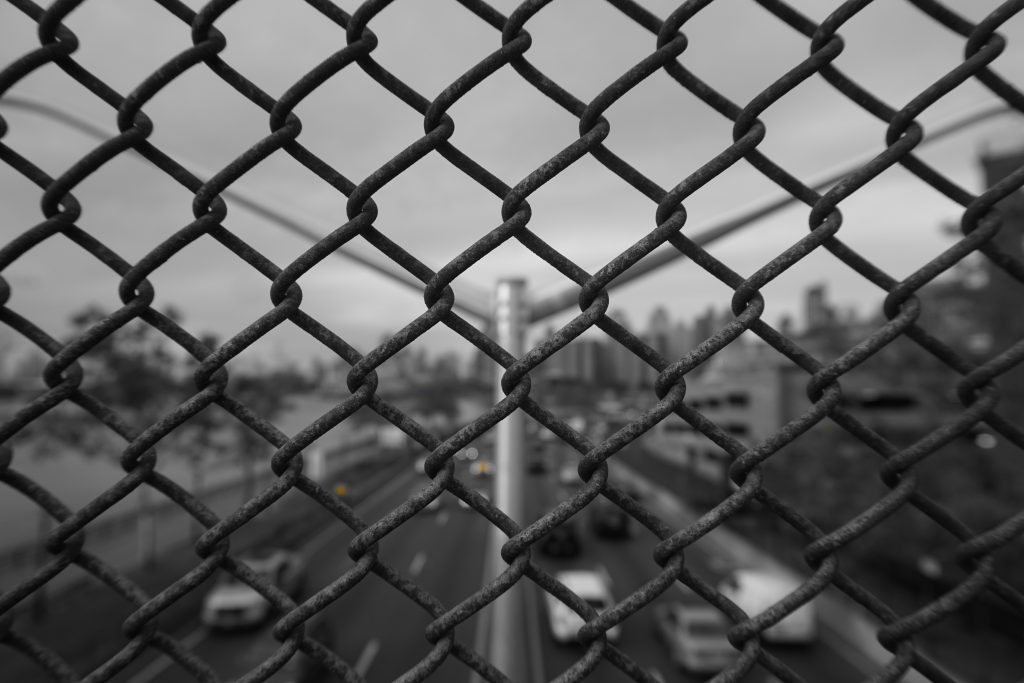 The necessity of a sturdy temporary fence is paramount whether you're hosting an event, managing a construction site, or simply needing to delineate space effectively. 
But can you rent a fence temporarily in Texas? Perhaps more specifically, where can I rent temporary fencing in Texas? Discerning the right choice and finding a partner you can count on can be daunting with so many options at your fingertips.
But, you needn't look any further. Viking Rentals has firmly established itself as the beacon of trust in Texas, offering not just affordable rentals but pairing them with world-class support. We're the most trusted choice for temporary fencing rental in Dallas, Austin, Fort Worth, Houston, and everywhere in between.
Request a quote today and discover the difference firsthand. Or, if you want to learn a bit more about where to rent temporary fencing near you, continue reading below as we help you feel confident choosing the right provider.
Can You Rent a Fence?
First things first – can you rent a fence? Yes, you sure can! The concept of renting a fence might be unfamiliar to some, but it's a widely accepted and prevalent practice, especially in dynamic environments where the need for fencing is temporary.
The Basics of Temporary Fencing
Temporary fencing, as the name suggests, is a free-standing, self-supporting fence panel. These panels are held together with couplers that interlock panels together, making this a flexible and portable solution.
They're typically set up quickly and can be moved around with relative ease, catering to various requirements. From wire mesh and chain link fences to ones with added privacy screens, the range available caters to diverse needs.
So, whether it's a musical concert, a private function, or a construction site, temporary fencing steps up to provide the needed barrier.
Advantages of Renting Over Buying
Now, you might ponder – why rent when you can buy? Not all events or situations that require a fence are permanent. You're often better off renting even if you need temporary fencing on a routine basis – here are a few reasons…
Flexibility: Renting allows you the flexibility to choose different types of fences for various occasions. Today it might be a public event needing crowd control barriers, tomorrow it might be a private event requiring a more aesthetically pleasing white picket fence.
No Maintenance Worries: Owning a fence means taking care of it – from repairs to regular maintenance. But, this responsibility falls on the rental company. No storage issues, no maintenance hassles.
Cost-effective: Buying a fence can be a significant investment for short-term uses, especially when you factor in storage and maintenance costs. Renting, on the other hand, is far more economical for temporary needs.
Expert Advice: Established rental companies, like Viking Rentals, come with a wealth of experience. This means you're not just renting a fence but also getting expert advice on what type of barrier suits your requirements the best.
Instances in Which Temporary Fence Rental Makes Sense
Before we help you determine where to rent a temporary fence, let's find out if this even makes sense for you. Understanding when and where these temporary barriers shine can aid in making informed decisions that meet specific needs.
Events and Gatherings
Imagine hosting a large-scale music festival, a local fair, or a sporting event. These events draw crowds, and with crowds come the challenges of direction, restriction, and safety.
Temporary fences serve as the guiding hand in delineating spaces, creating secure zones, and ensuring attendees are where they should be. From VIP sections to food stalls, these fences efficiently segment areas, enhancing the overall organization and flow of the event.
Construction and Renovation Projects
Construction sites are buzzing hubs of activity. There's a pressing need amidst the hustle and bustle to ensure the safety of both the workers on-site and the general public.
Enter temporary fencing.
It acts as a robust barrier, keeping unauthorized personnel out and ensuring machinery, materials, and workers are contained safely within the designated area. Furthermore, they protect the public from potential hazards like falling debris in renovation projects.
Emergency and Disaster Relief
The immediate response often requires creating safe zones when calamities strike, be it natural disasters like hurricanes or unforeseen accidents like fires. Temporary fences are invaluable in these situations.
They can be rapidly deployed to cordon off danger areas, establish relief camps, or create medical emergency zones. Their quick setup and robustness make them the go-to choice for agencies and organizations working on the front lines during emergencies.
What to Consider When Searching for a Temporary Fence Rental Provider
So, where can I rent temporary fencing? Securing the right temporary fence rental provider can be a pivotal decision. The right fence can enhance security, provide aesthetic appeal, and cater to specific needs.
But with a multitude of options in the market, how does one sift through and identify the best? Here's a detailed guide on what to prioritize during your search.
Reputation and Credibility
Reputation speaks volumes. A company's track record can be a reliable gauge of its ability to deliver quality service consistently. This is easier to decipher than ever before with dedicated review sites online like Yelp or Google.
Seek providers with a history of satisfied clients and strong reviews. Genuine testimonials and case studies can also shed light on the provider's professionalism and the quality of work they bring to the table. See if you can find someone locally who has used temporary fencing and ask about their experience.
Quality of Materials
A fence is only as good as the materials used to construct it. Whether you require a chain-link fence or a more decorative option, ensure that the provider utilizes high-grade materials resistant to weathering and wear. This not only ensures durability but also guarantees safety.
Variety of Fencing Solutions
Different scenarios necessitate different fencing solutions. A good provider will have an array of options to cater to various needs.
Whether it's a high-security fence for a construction site or an elegant one for an upscale event, the availability of multiple choices allows you to select the perfect fit for your situation.
Installation and Removal Procedures
The installation and removal process of a temporary fence can impact your project's timeline and efficiency.
Seek out providers who can guarantee swift, hassle-free installations without compromising on the fence's sturdiness.
Additionally, their removal process should be just as efficient, ensuring your site is left in its original state post the rental period.
Pricing and Package Deals
The cost to rent a temporary fence will be an important consideration as well. While it's essential not to compromise on quality, it's equally crucial to ensure you're getting value for money.
Compare pricing, check for any hidden costs, and inquire about package deals or discounts for extended rental periods. Just remember – you typically get what you pay for if you opt for the cheapest option!
Customer Support and Responsiveness
Lastly, the importance of effective customer support cannot be overstated. A provider's responsiveness to queries, concerns, or emergencies speaks volumes about their commitment to clients.
Opt for providers who prioritize customer satisfaction, offer support round the clock, and are quick to address any issues that might arise during the rental period. You're investing in peace of mind when you do so.
Where Can I Rent Temporary Fencing That Checks These Boxes?
So, with all that being said, where can I rent temporary fencing that checks all these boxes? Your search ends at Viking Rentals. We bring more than 50 years of experience to the table so you can rest assured you're picking a partner that can serve your needs.
Why Partner With Viking Rentals?
We've earned a reputation for consistently exceeding our clients' expectations. Every project we undertake is backed by our promise to provide the best quality materials and unrivaled expertise.
Our team ensures that every fence is meticulously designed for the purpose it serves. Whether it's for a bustling festival or a high-profile construction site, our solutions are tailor-made, factoring in the unique challenges and requirements of the location.
We aren't just the premier provider in Dallas, though, You can count on us for temporary fence rental in Austin, temporary fence rental in Houston, or temporary fence rental in Fort Worth as well.
Choose from temporary chain link fence rental or temporary fence panel rental. Or, explore our temporary fence gates rental or temporary swing gate rental. We also rent out sanitation solutions, water barriers, and more.
Moreover, we recognize that the need for temporary fencing can sometimes arise without much notice. Emergencies don't work on a 9-to-5 schedule, and neither do we. Viking Rentals is geared to respond promptly, ensuring you have the protective barrier you need, precisely when you need it.
We're here to help you enjoy peace of mind keeping your operation safe, secure, and streamlined. But, you don't just have to take our word for it – here from Texas businesses and event planners firsthand…
Don't Just Take Our Word For It…
"Viking Rentals personnel are extremely efficient and courteous. Their service is outstanding." – Sam Robinson
"I recently used Viking at a job site that was very difficult for others to deliver to in the past. To make a long story short, the supervisor was very helpful and had no problems delivering what I needed on time and without hassles. Just thought I would take a second and say thanks! I will recommend this company in the future." – Jeremy Allen
"Viking Fence went above and beyond expectations. We will definitely use their services when we fence in our new shop. Thank you guys!" – Rick Woods
Discover the Difference Today!
Why leave things to chance when it comes to temporary fencing in Texas? You're not just renting a fence with Viking Rentals – you're investing in peace of mind.
An impeccable safety record, years of industry experience, and countless satisfied customers are testament to our dedication.
So, when the question arises about where to rent a temporary fence near you, remember the trusted name: Viking Rentals. Reach out today, and experience the difference firsthand.
Closing Thoughts on Where to Rent Temporary Fencing
It's clear that not all temporary fencing providers are created equal. Viking Rentals consistently stands a cut above the rest from quality and durability to exceptional service and affordability.
Remember the importance of partnering with a tried-and-true expert in the field as you weigh your options. With our impeccable track record and unwavering commitment to our clients, the choice becomes clear
Our blog has more resources on topics like porta potty rental prices, what is a holding tank, and what is a water barrier. However, you came here specifically looking for help figuring out where to rent temporary fencing. And if you're in the Texas region, there's no doubt about it – Viking Rentals is your trusted partner.
Ready to make the smart move for your fencing needs? Reach out and request a quote from Viking Rentals today!