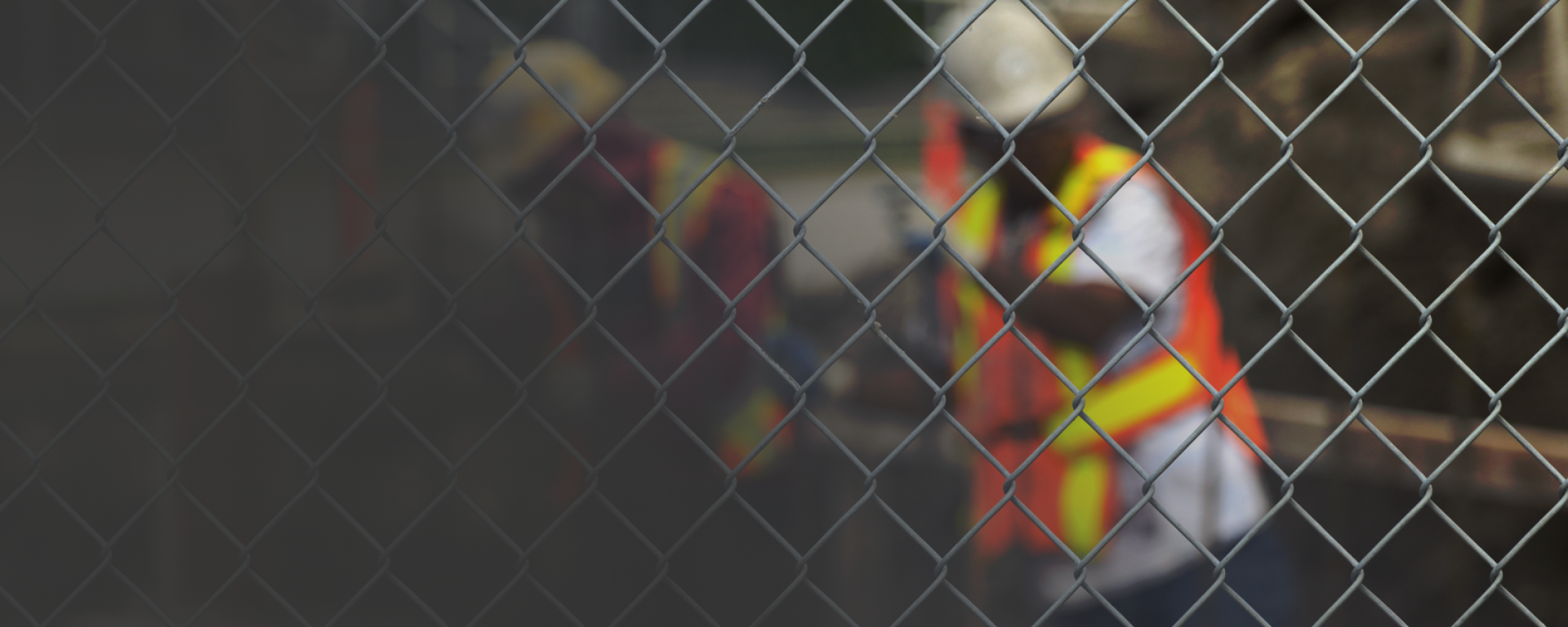 Viking Rentals
Temporary Fence Rentals – Houston
Discover the ultimate solution for temporary fencing in Houston, TX with Viking Rentals. Our expansive selection of high-quality temporary fence rentals in Houston, TX meets all your construction and event needs. Reach out to us today to enhance your construction site security or event management.
Keep Your Site or Event Secure With the Premier Temporary Fence Rental in Houston, TX!
The challenge of keeping your construction site or event venue secure and organized can be daunting. From trespassers and accidental intruders to unexpected weather conditions, there are multiple potential stressors that can disrupt your plans.
Finding a reliable, cost-effective, and high-quality temporary fence rental in Houston shouldn't add to your worries. That's where Viking Rentals comes in.
What Makes Our Houston Fence Rental Service so Special?
Viking Rentals stands out in the Houston rental service industry because we're not just a rental company – we're a part of your team.
As a locally-owned Texas business, we have a thorough understanding of your needs and local regulations. Our decades of service in the area are marked by exceptional customer satisfaction, supported by more positive reviews than any of our local competitors.
We offer an array of versatile fencing options tailored to your specific requirements. Our rental collection includes:
And, we offer innovative pricing plans that include a damage waiver plan, saving you from the financial headache of unexpected damages to your rental materials.
Plus, our full-service approach means we not only provide your temporary fence rental in Houston, but we also install and maintain your rentals as needed. What more could you ask for?
Say Goodbye to Security Stress Today: Reach Out About Our Temporary Fence Rental in Houston!
Ready to take control of your site's security? Trust Viking Rentals, the top temporary fence rental in Houston, to alleviate your stress and safeguard your site or event. You can either contact us at our Texas rental locations or get a quick quote using our online form submission.
And remember – Houston fence rental is just the tip of the iceberg. We offer event barricade rentals in Houston, water barrier rentals in Houston, portable sanitation rentals in Houston, and a whole lot more.
Experience the difference we bring with our superior service, diverse options, and customer-friendly pricing plans. Let us help you make your next event or construction project a secure, organized success. Secure your peace of mind with Viking Rentals today!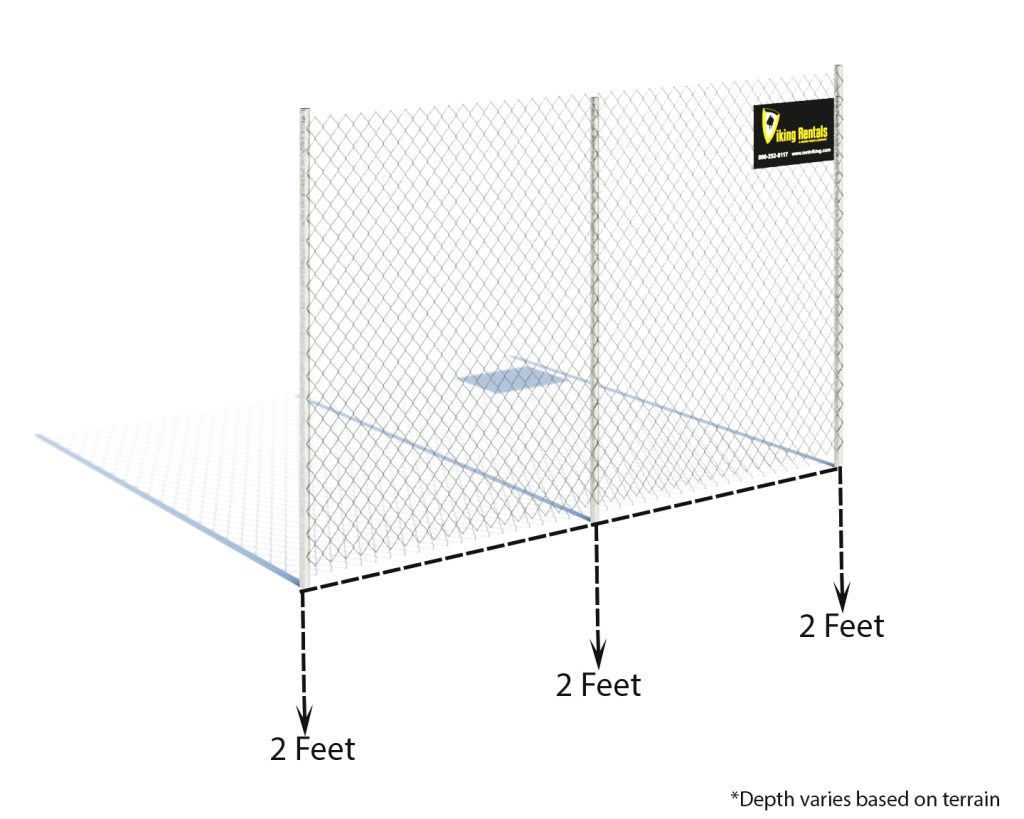 In-Ground Chain Link
Viking's chain link fences are the most appropriate product for construction sites. Due to liability issues and the need to guard against theft of tools and materials, most large building projects employ rental fences in order to ensure the safety of the site. We also offer swinging and sliding gates for your rental fence, as well as windscreens for privacy and security.
---
Temporary Fence Panels
Temporary Fence Panels are one of the best ways to secure sites for construction, events and more. Viking temporary fence panels can be deployed quickly to a site. They can also be removed quickly. They require no ground penetration so they are perfect for sites that have paved lots and sidewalks that need to be maintained.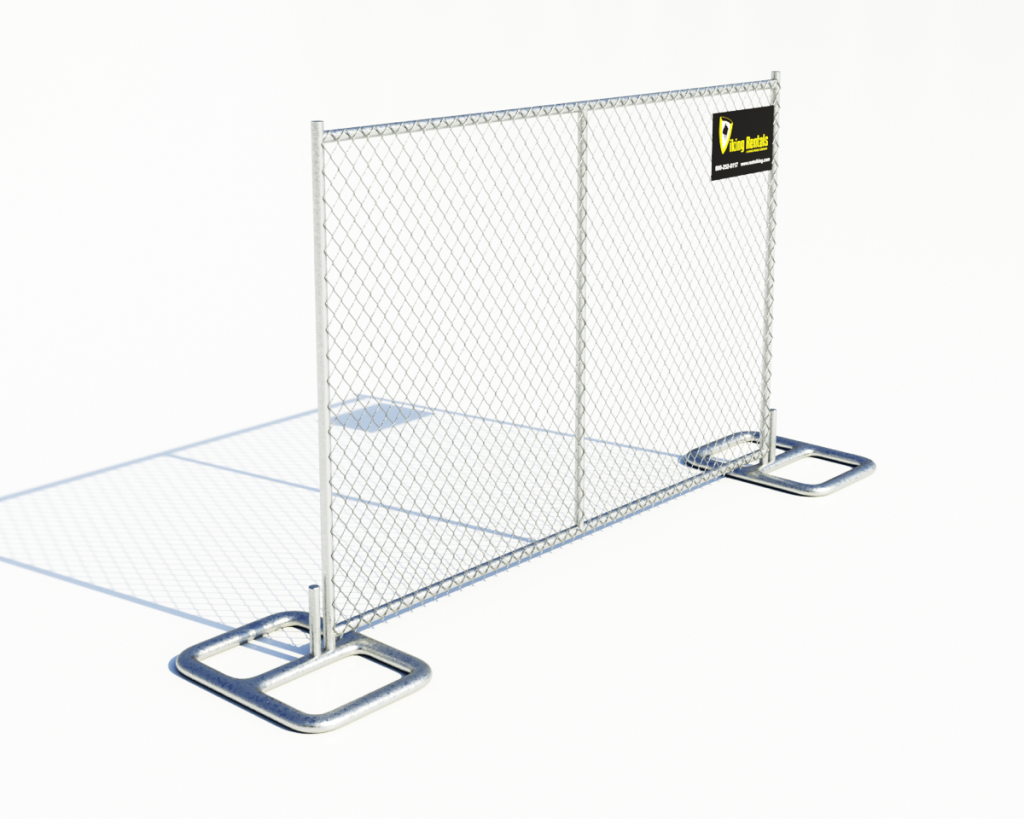 ---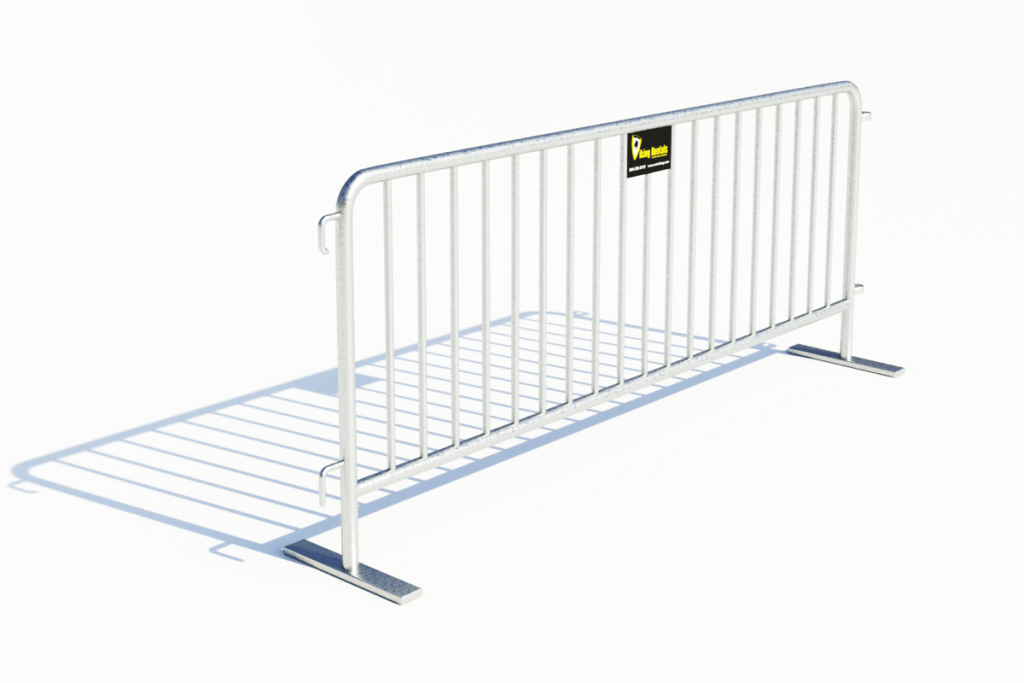 Event Barricades
Experience seamless crowd management with our top-of-the-line event barricade rentals in Houston, TX, right here at Viking Rentals. Simplify your event organization with our well-designed barricades that provide safety and order without hindering the view or experience of your audience. Request a quote today and finally enjoy peace of mind!
---
Wind and Privacy Screens
Wind screen can help protect job sites and other areas from public view and as a result, increase the security of the work zone. Wind and Privacy screening is used on construction sites and places that need to be secured from public view on a regular basis. Both in-ground an fence panel options make this a go-to solution.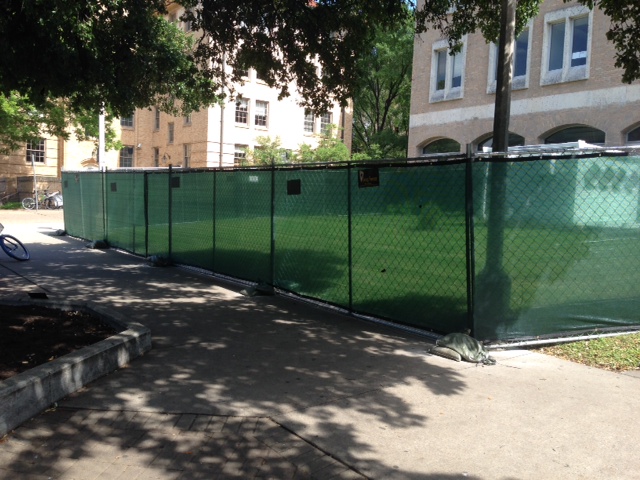 ---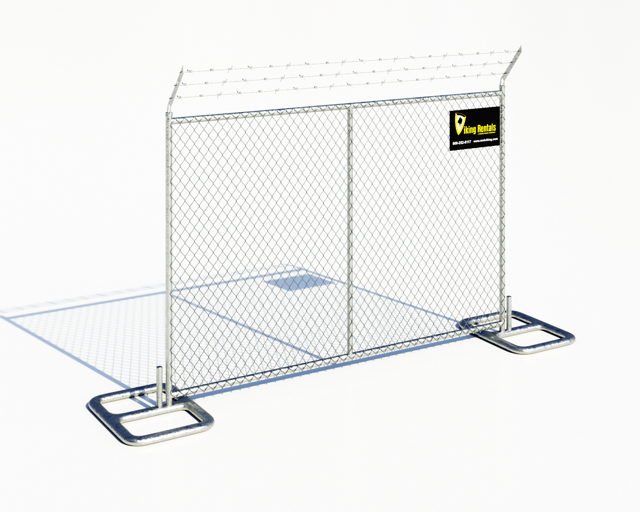 Barbed Wire Security Fence
Upgrade your site's security with the most reliable barbed wire fence rental in Houston, TX, offered by Viking Rentals. Together, we can protect your valuables so you can enjoy peace of mind knowing your premises are well-guarded. Request a quote below or give us a call and let's put that fear of theft or damage in the rearview mirror.
---
Viking BigFoot
A new alternative to sandbags that lasts longer, is quick to deploy and pick up and provides a cleaner look for your site. BigFoot is durable and clean looking. Reduce trip hazards on site with his bright yellow color and high-visibility edges. They are easy to stack on a pallet. The BigFoot keeps your fences upright. They fit metal tube stands and offer better reliability than sand bars alone.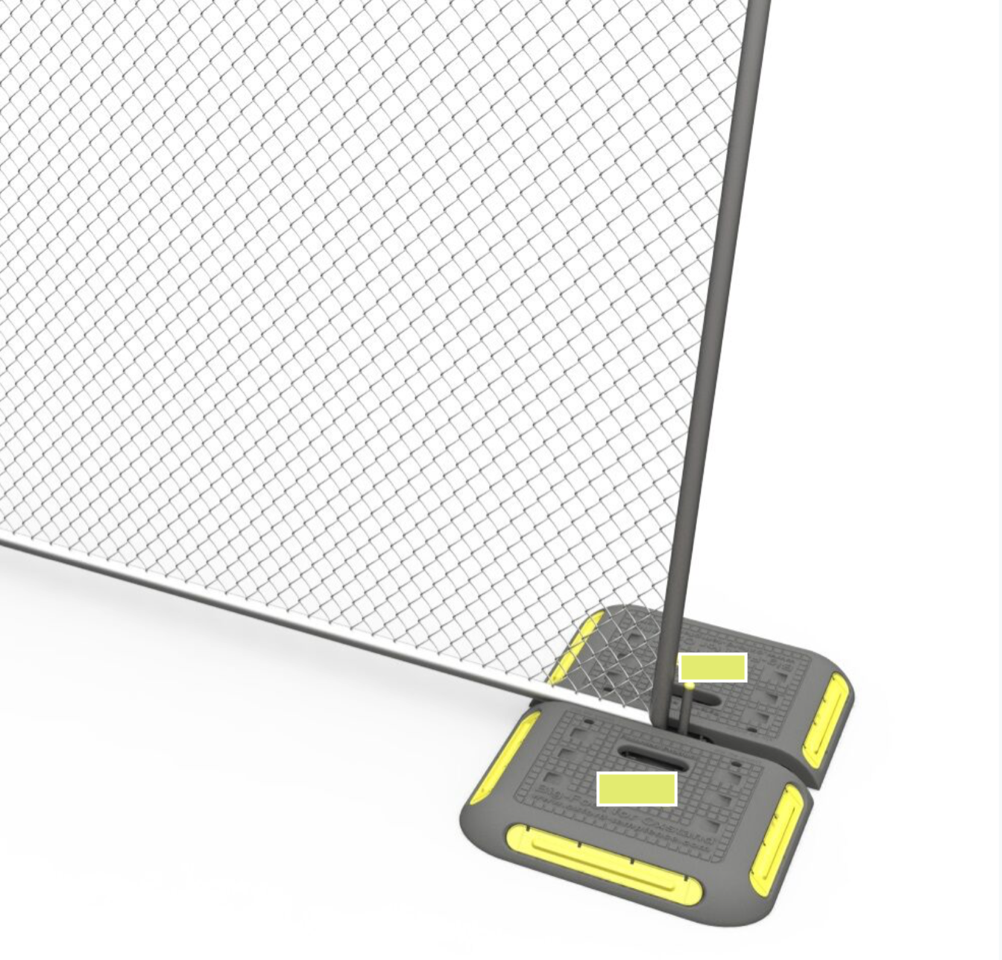 ---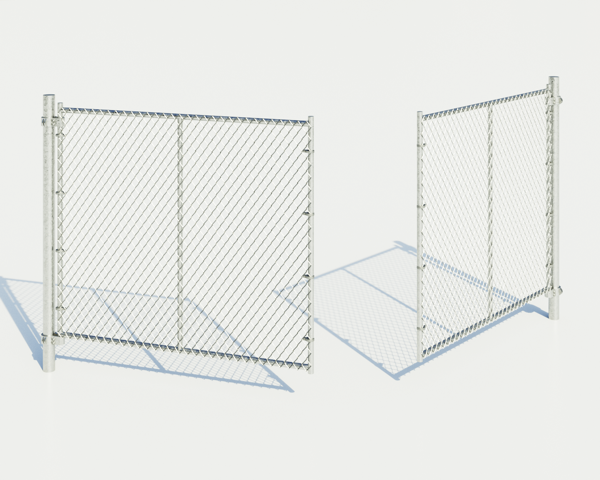 Temporary Fence Gates
Provide temporary access for a construction site or festival.
Temporary gates are useful when you need to provide access sites through a temporary fence, such as at a construction site or festival. At Viking Rentals, we offer two options you can choose from: a swing gate or a slide gate.
---
Emergency Fence Rental
When an emergency occurs, Viking Fence is ready to help. Our rental equipment and service professionals are available to assist with installation at any stage of an emergent event. Reliable equipment, like our temporary fencing, barricades, and portable restrooms, is crucial for the successful management of any emergency situation.