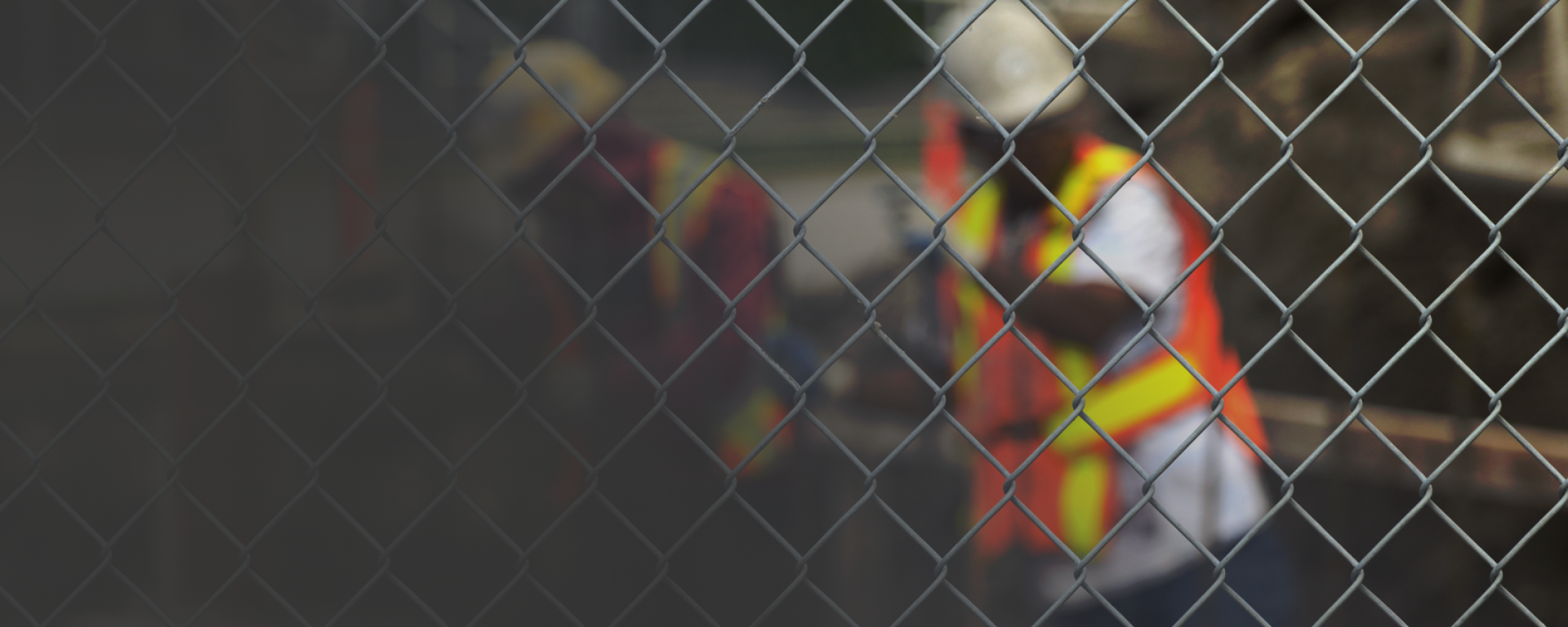 Viking Rentals
Towable Toilets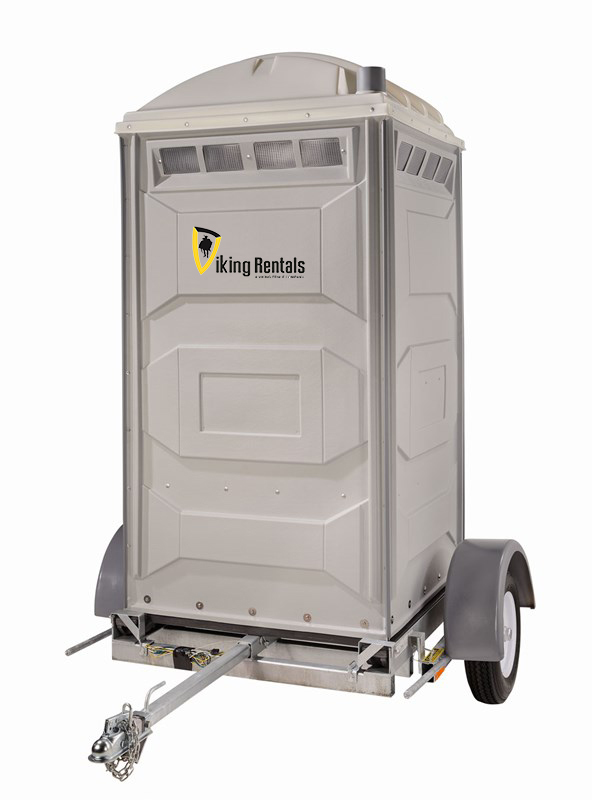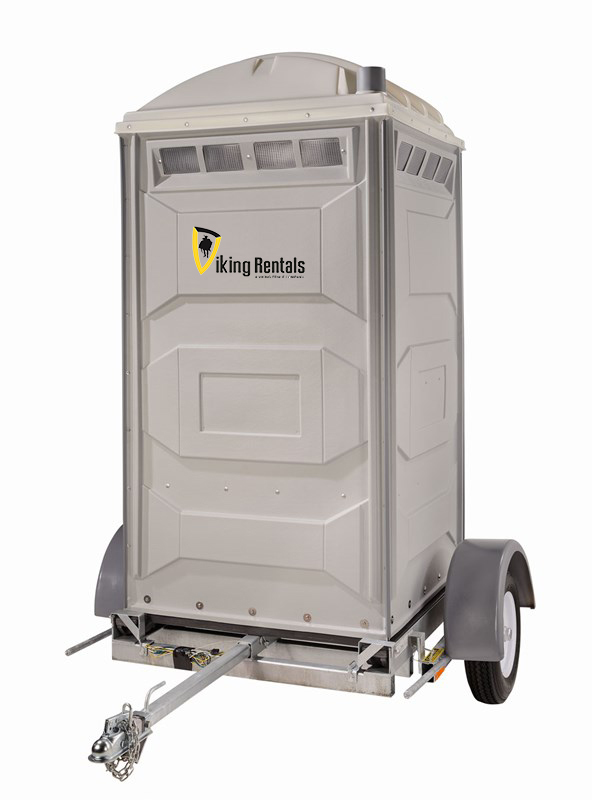 Towable Toilets
The success of any large gathering or project lies in the details. For construction sites, festivals, or outdoor events, one such crucial detail is providing accessible, comfortable, and clean restroom facilities. To handle such necessities with effortless convenience, consider Viking Rentals' towable porta potty rentals in Dallas. We make sanitation mobility a breeze!
Enjoy Effortless Mobility and Convenience With Our Towable Porta Potty Rentals in Dallas!
When planning an event or managing a project, logistics can become complicated. Shifting schedules, changing locations, and spatial constraints – these are just a few challenges that might come your way. Wouldn't it be great to have one less thing to worry about – like how you're going to move your toilet around?
When you rent towable porta potties from Viking Rentals, this concern becomes a thing of the past. This is a versatile solution to your sanitation needs as the units come equipped with a robust towing mechanism that allows you to move them quickly and easily.
This not only saves time and manpower but also ensures that your event or project always has sanitation facilities right where they are needed. These towable units are no different from our regular portable toilets when it comes to their internal features. You get the same great quality and service you deserve.
Why Rent Towable Porta Potties at Viking Rental?
Viking Rentals is not just a provider – we're a reliable partner dedicated to ensuring your event or project runs smoothly. Here's what sets our towable porta potty rentals in Dallas apart:
Superior Design: Our units offer 17.4% more interior space than industry-standard models. This spaciousness, combined with a translucent roof for optimal lighting and an anti-slip floor for increased safety, makes for a comfortable user experience.
Essential Amenities: Each unit is well-equipped with necessary facilities, including two tissue rolls, a sanitary seat deck, and an occupancy signal latch. We ensure that our units are not just practical, but user-friendly as well.
Customizable Features: Your needs are unique, and our services reflect that. We offer a range of optional features like instant antiseptic hand cleansers, foam dispensers, sinks, and solar lighting. You can customize your rental to meet your specific requirements.
Effortless Maintenance: We prioritize not just user convenience, but also ease of maintenance. Our advanced waste tank design ensures easy servicing and cleaning.
But beyond the units themselves, you can expect world-class support every step of the way. From your first inquiry to the pickup or drop off of these units, maintenance, and beyond – we'll wow you at every turn.
So, why not reach out today and learn a bit more about what we can do for your business, organization, or event? We're just a phone call or a click away eager to go to bat for you.
Connect With Us and Set Up Our Towable Porta Potty Rental Today!
At Viking Rentals, we believe in providing services that make a difference. We understand that quality sanitation is an essential part of any successful event or project, and our goal is to make managing that aspect as easy as possible for you.
Not sure a towable portable toilet is the right choice for you? We also have a more robust solution in store for you: our bathroom trailer rentals.
Or, you can explore our other portable sanitation rentals in Dallas, including our standard porta potties rental, ADA portable toilets, VIP solar restrooms rental, high rise portable toilets rental, portable hand wash station rental, and more.
Whether it's a bustling construction site or an elegant outdoor event, our towable porta potty rentals in Dallas offer the perfect blend of convenience, quality, and service. Get in touch with us today and experience the Viking Rentals difference for yourself!
Features include:
Maximum ventilation
Roomy interior
Anti-slip floor surface for improved safety
Occupancy signal latch
Two tissue rolls
Sanitary seat deck and floor design
Translucent roof for better lighting
Optional features:
Instant antiseptic hand cleanser and foam dispensers
Containment tray
Sink
Paper Towel Dispenser
Shelving
Shelving with coat hook
Solar Lighting
Advantages over other units:
Spacious design has 17.4 percent more interior space than other standard units in the industry.
Easy to service and clean, thanks to advanced waste tank design with rounded slope top and conveniently placed deep central sump.
PJN3™ range includes Static (Basic) Model, Recirculating Flush, Fresh Water Flush, and City Mains varieties.
Door mounted mirror and handle standard
Heat-treated aluminum doorjamb designed to withstand frontal impact
Non-splash urinal standard
| | |
| --- | --- |
| Exterior Height | 91 in / 231 cm |
| Interior Height | 82 in / 208 cm |
| Exterior Width | 43.5 in / 110 cm |
| Interior Width | 41 in / 104 cm |
| Exterior Length | 47 in / 119 cm |
| Interior Length | 41 in / 104 cm |
| Holding Tank | 60 gal / 227 L |
| Seat Height | 19 in / 48 cm |
| Weight – plastic skid base | 165 lbs / 74.25 kg |
| Weight – wood base skid | 189 lbs / 85 kg |
| Side Panel Decal Area | 12 in x 23 in /30 cm x 58 cm |
| Door Decal Area | 16 in x 21 in /40 cm x 53 cm |
Our Products in Action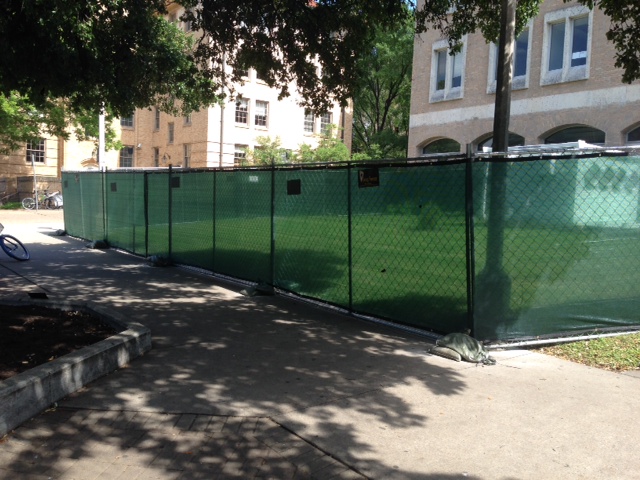 Recommended Products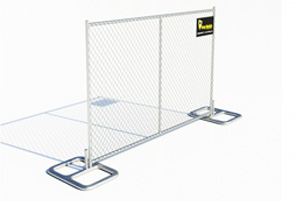 Fence Panels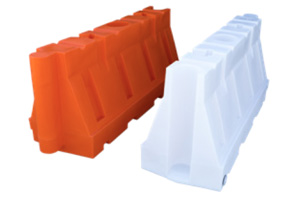 Water Barriers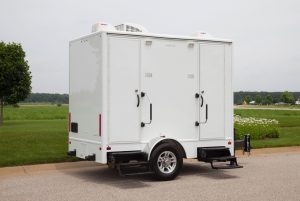 Restroom Trailers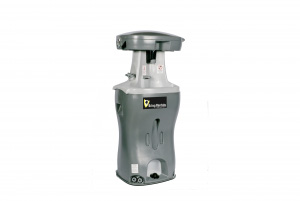 Handwashing Stations