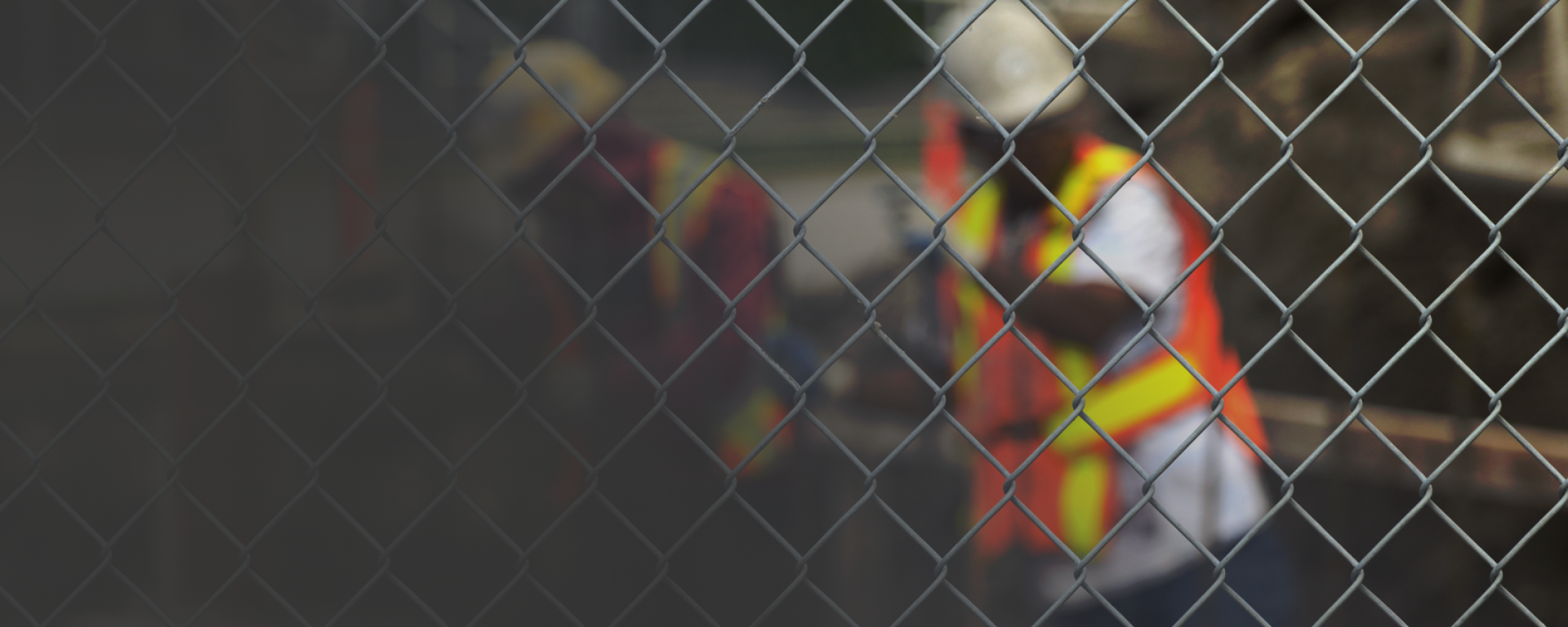 Viking Rentals
Parades & Public Events – Houston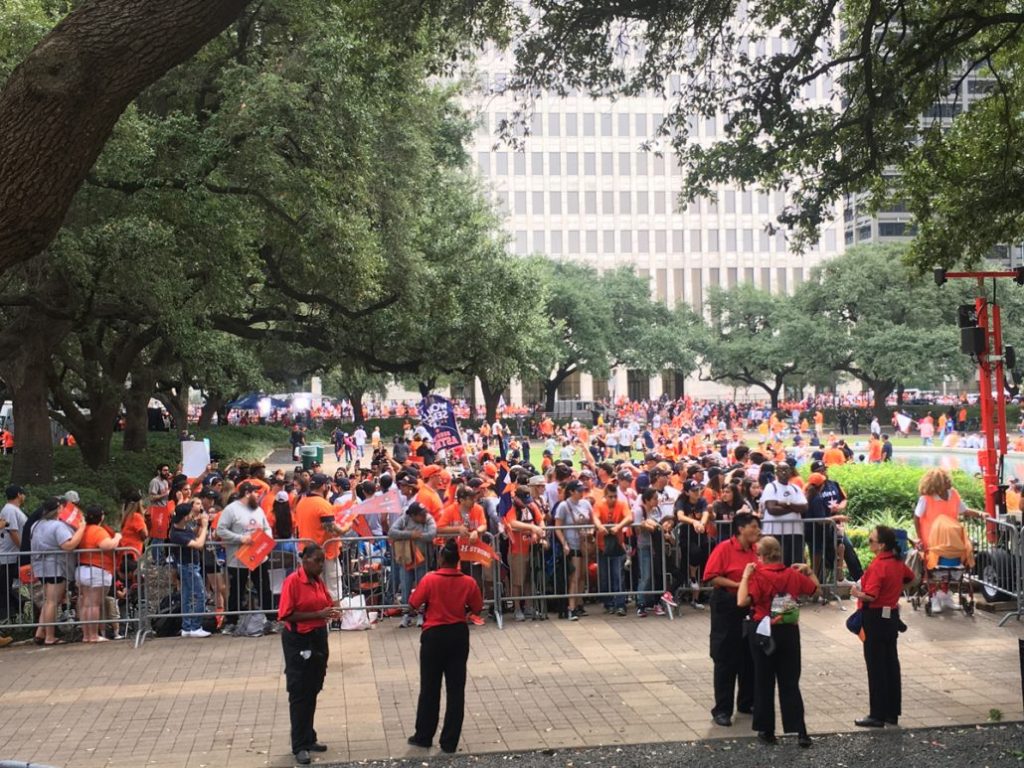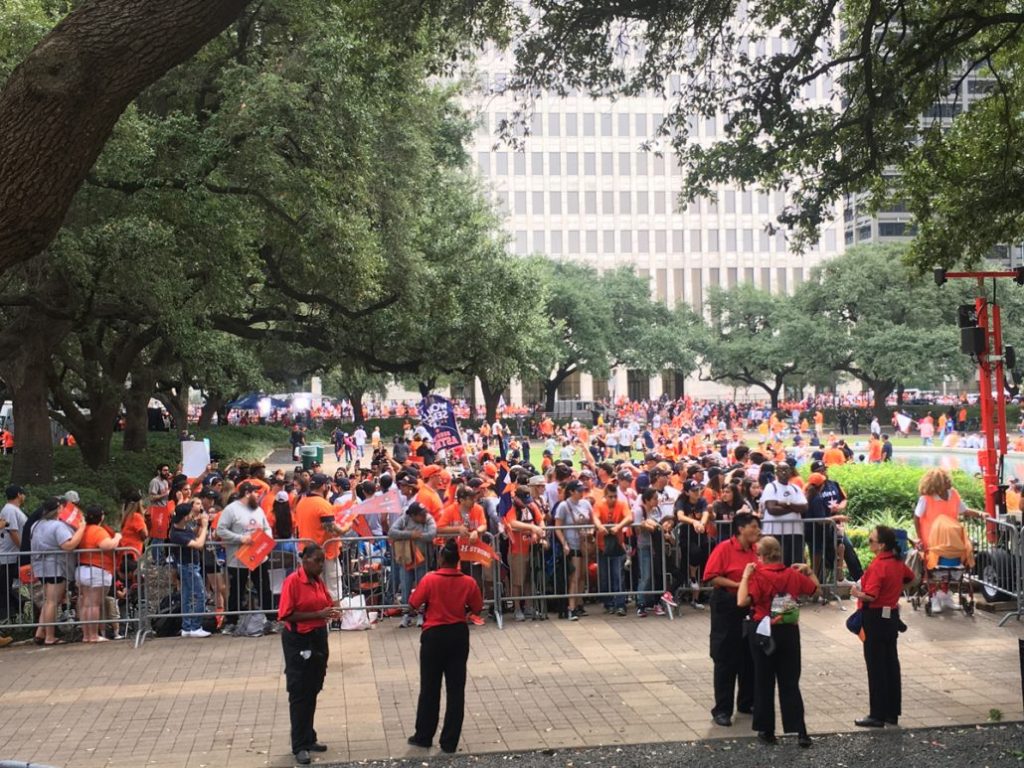 Parades & Public Events
Parades and similar events require a lot of planning because they tend to attract large crowds. Temporary barricades and portable sanitation are necessary for a successful parade or public event. You want to make sure the parade path is clearly marked and pedestrians or vehicles are prevented from interrupting the parade traffic. If you have questions about what we can provide for the parade you're planning, feel free to give us a call.
Crowd Control With Barricades
Event barriers provide maximum organization for parades: crowds are kept to the sidelines while still having a full view of the festivities. The barricades from Viking Rentals are free-standing, meaning that they can be arranged efficiently before the event and removed easily afterward. They also won't damage the area with holes because they don't require drilling. We have barricade installers who will help you every step of the way.
Windscreens for privacy & protection from wind/debris
Top rails for security & hanging event signage
Swing gates or slide gatesfor entrances and exits to the concert grounds
Event barricades can be used for crowd control within the concert, whether guiding people to where they need to be or making sure they can't rush the stage. Our rental barriers are sturdy but portable and easy to set up for your concert.
Portable Restrooms & Sanitation
Many events and parades provide local businesses with customers, but you want to make sure that those people aren't just looking for restrooms. Many small businesses don't even allow non-customers to use their bathrooms, and all of those people have to have options. In order to please everyone, you should look into portable toilets and accessories. Viking Rentals offers economical and reliable portable restroom units which can be outfitted with sanitary accessories. We even have ADA-compliant temporary restrooms so that all guests have access.
In addition to portable toilets, you can also rent hand washing stations in the 2-station or 4-station size, depending on attendance estimates. We even have you covered if there are no sources of running water available, with hand sanitizer units that still allow parade attendees to stay clean when using the facilities. Both of these options are great for parades and other outdoor public events.
Our Products in Action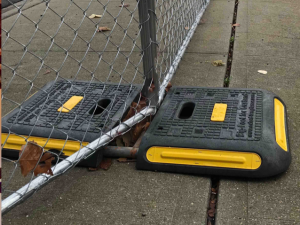 Recommended Products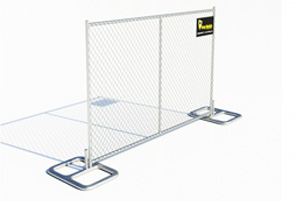 Fence Panels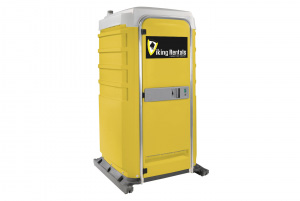 Portable Toilets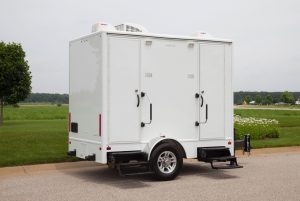 Restroom Trailers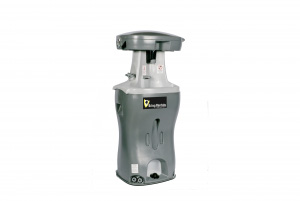 Handwashing Stations