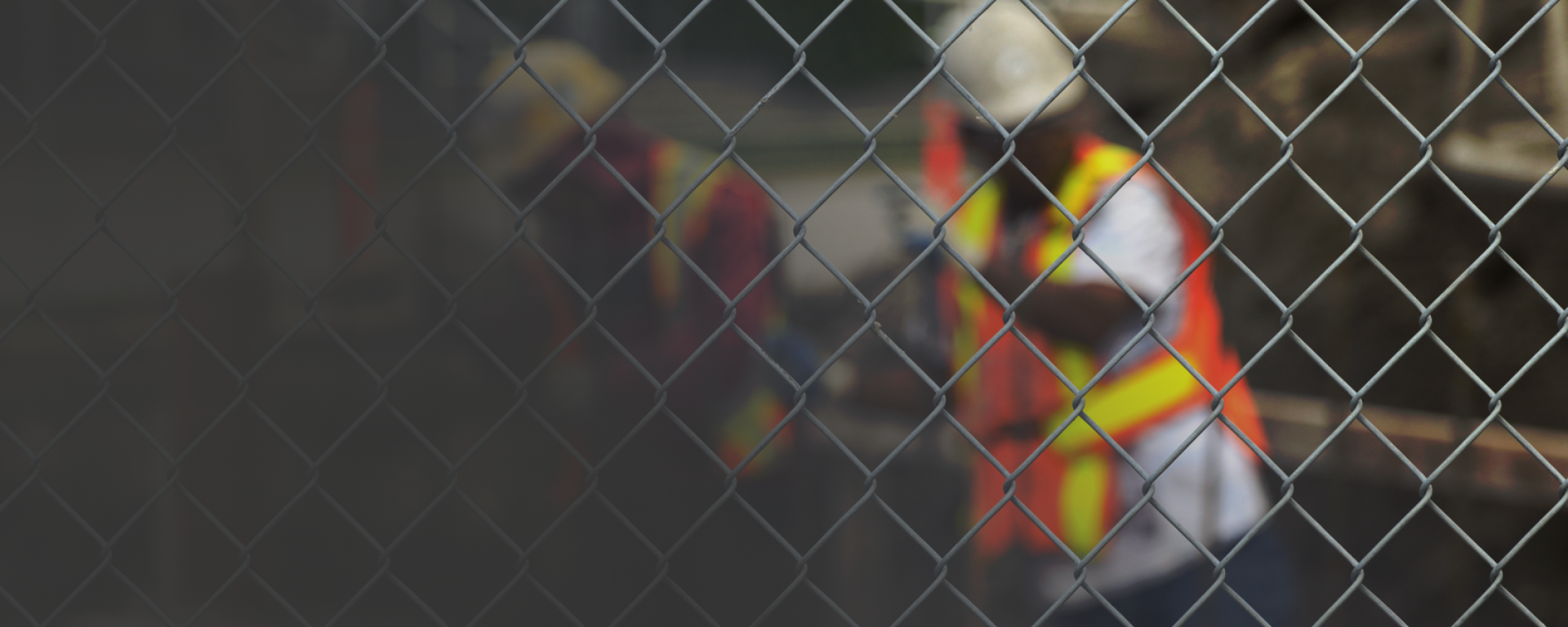 Viking Rentals
High Rise Portable Toilets – Austin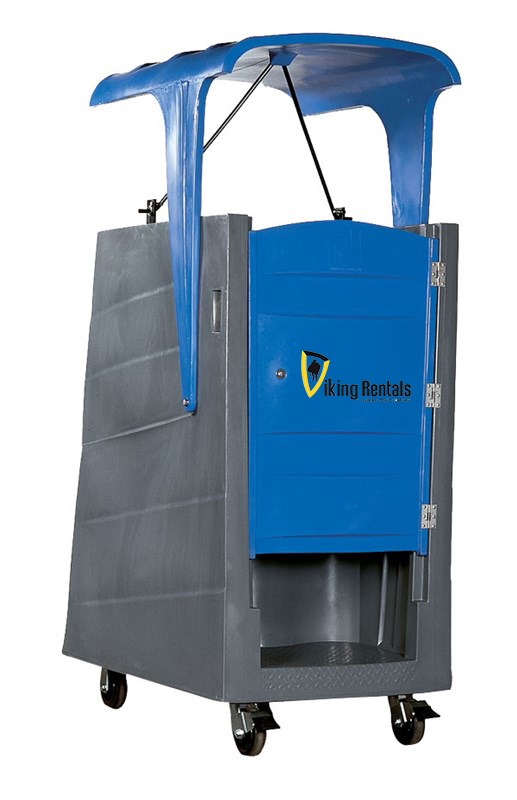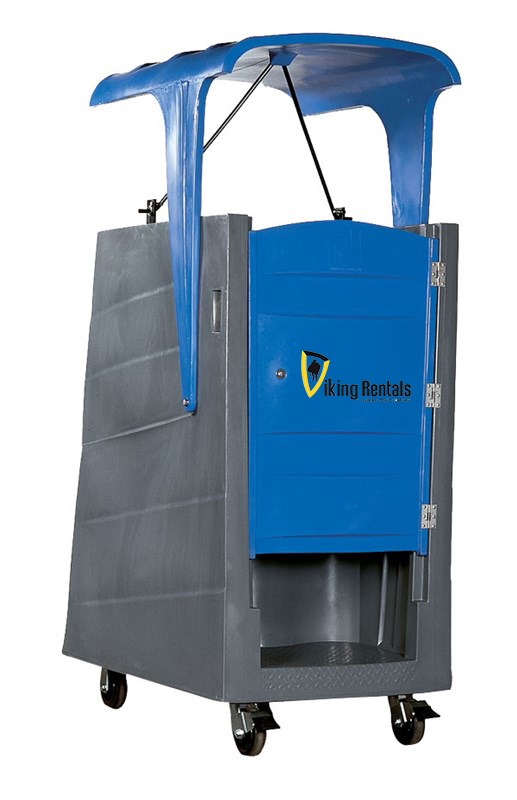 High Rise Portable Toilets
Setting up temporary restroom facilities in high-rise construction sites can be a challenge, and it's inconvenient for users to have to travel down to the ground floor. Our high-rise portable toilets rental in Austin, TX addresses these needs. Lift them to whatever height you need with a crane or elevator and stop stressing over restrooms!
Our High Rise Portable Toilets Rental in Austin, TX is an Effortless Restroom Choice for Construction Projects!
Ensuring proper facilities on high-rise construction sites can be a logistical nightmare. Traditional porta potties are not designed for the rigors and unique needs of these environments. And, getting them up there can be a headache too.
That's where Viking Rentals' High Rise Portable Toilets come in. Designed exclusively for high-rise projects, our specialty bathroom units are built to withstand the demands of construction sites and provide dependable service for your crew.
Transporting these units is a breeze with attached metal straps, allowing them to be easily lifted by crane or placed on an elevator. Their heavy-duty casters mean they can be quickly moved around your site as needed.
Each unit is also equipped with essential features like a door lock, a lid on the toilet seat, a toilet paper dispenser, and an optional sink with a foot pump. Our high-rise porta potties rentals are designed for long-life durability, with a steel frame/polycombo unit that will stand up to even the toughest conditions.
What Makes Our High Rise Porta Potty Rental in Austin, TX the Best Choice?
Viking Rentals is committed to providing superior service and the highest quality products for your construction site needs. Our High Rise Portable Toilets are not only robust and efficient but also meticulously designed to cater to the unique needs of high-rise projects.
We understand that on a construction site, time is of the essence, and we pride ourselves on providing timely and reliable services.
We work closely with construction managers to ensure seamless coordination and to address specific needs of the site.
With our deep understanding of construction site requirements and a fleet of high-quality high-rise portable toilets rentals in Austin, we are your ideal partner for ensuring a well-equipped, comfortable, and compliant worksite.
We are constantly improving and innovating to ensure we provide the best possible service to our customers. But why not experience the difference firsthand? Reach out today to learn more or request a quote!
Don't Stress Over Job Site Restrooms Anymore – Request a Quote on Our High Rise Portable Toilets Rental in Austin Today!
Managing a high-rise construction project comes with a multitude of challenges. One less thing to worry about is restroom facilities for your crew.
With Viking Rentals, you can provide your team with accessible, clean, and durable restrooms, no matter how high up they're working. Experience a hassle-free solution that keeps your project on track and your team satisfied.
Not sure these are the right type of porta potties rental for you? We also have ADA portable toilets rental, towable porta potty rental, VIP solar restrooms rental, bathroom trailer rentals, along with portable hand wash station rental and other portable sanitation rentals.
Otherwise, it's time to stop letting the logistics of restroom facilities be a stumbling block in your project. Ensure a seamless construction experience and show your team that you prioritize their well-being and convenience with our high-rise porta potties rentals in Austin, TX today.
Designed exclusively for high-rise construction projects
Heavy-duty casters
Two options for getting unit into building – easily lifted by crane and/or elevator
Steel frame/polycombo unit designed for long-life durability
| | |
| --- | --- |
| Height with Roof | 91 in / 231 cm |
| Height without Roof | 69 in / 175 cm |
| Length with Roof in Down Position | 61 in / 155 cm |
| Length without Roof | 53 in / 135 cm |
| Width with Roof in Down Position | 35 in / 89 cm |
| Width without Roof | 33 in / 84 cm |
| Weight with Roof | 287 lb / 129 kg |
| Weight without Roof | 251 lb / 113 kg |
| Holding Tank Capacity | 38 gal / 144 ltr |
Our Products in Action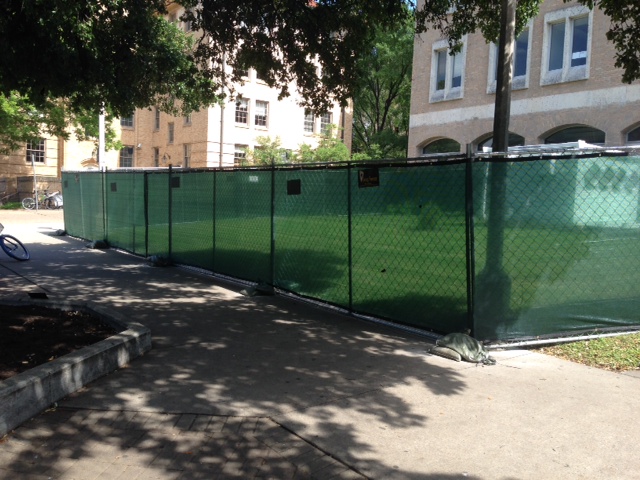 Recommended Products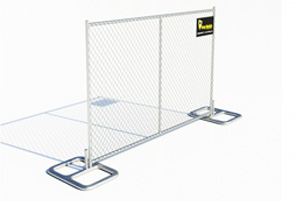 Fence Panels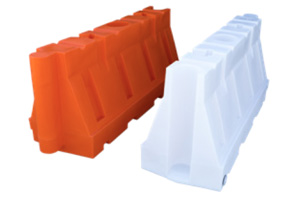 Water Barriers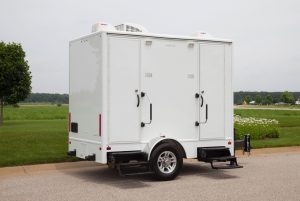 Restroom Trailers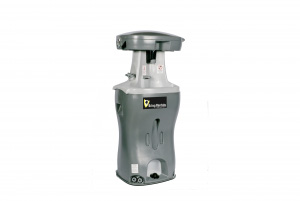 Handwashing Stations