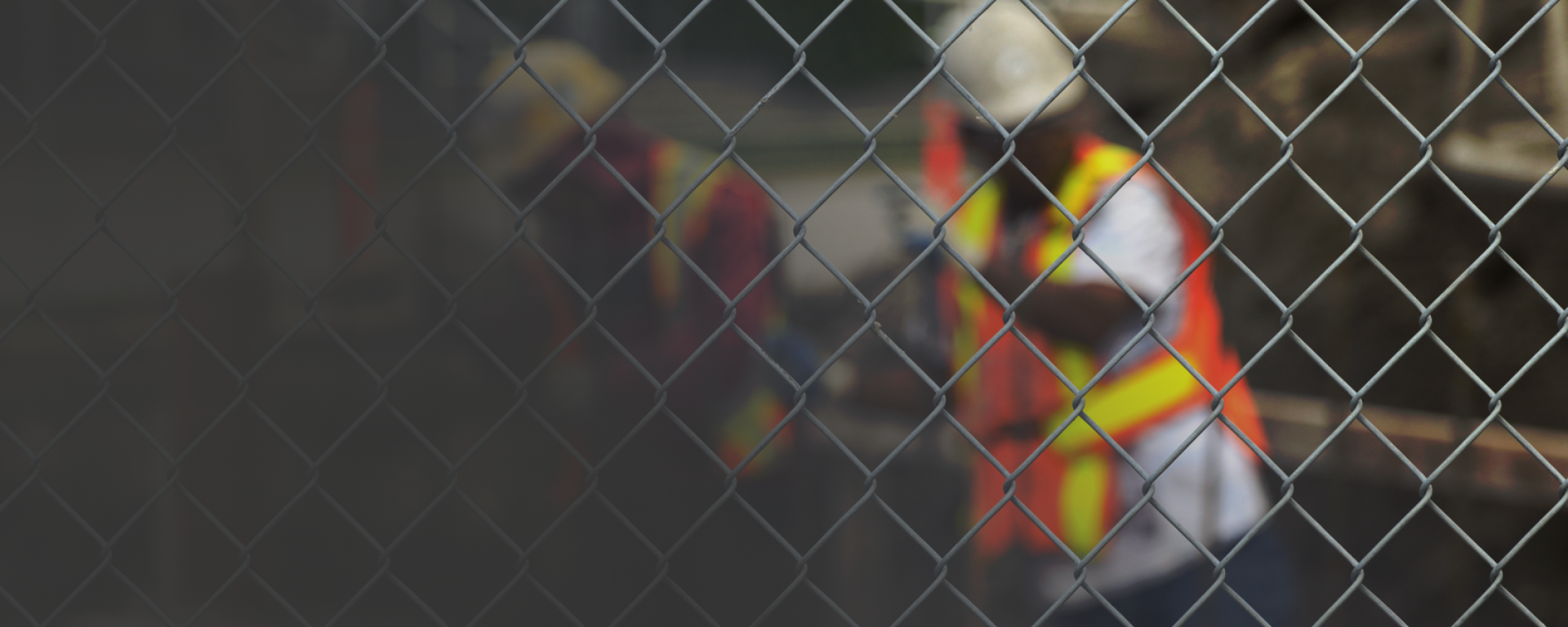 Viking Rentals
Portable Toilet Rentals – Dallas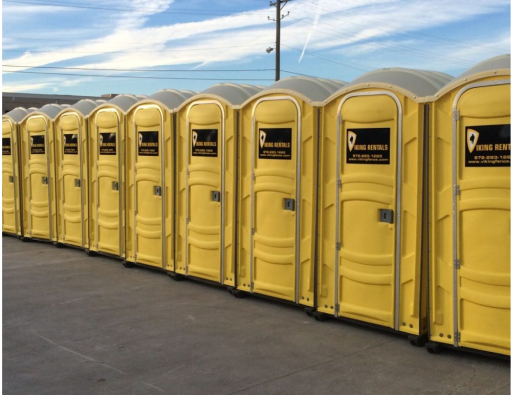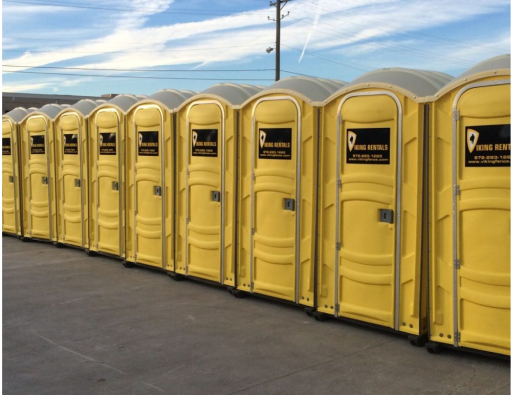 Portable Toilets
It's time to rethink what comes to mind when you envision porta potties rental in Dallas. At Viking Rentals, you gain access to the most seamless portable toilet rentals Dallas has to offer. Give guests or employees the restroom experience they deserve at your event or job site!
Experience the Most Seamless Portable Toilet Rentals Dallas Has to Offer at Viking Rentals!
Outdoor events and construction lack essential amenities, like proper restrooms. With typical rental providers, these can put a damper on the experience. This crucial detail is often overlooked and can influence guest satisfaction or crew productivity.
Imagine attending a glitzy outdoor wedding or a high-profile festival, and being met with poorly-maintained or inadequate restroom facilities?
Or consider the hardworking crew at a construction site, deprived of basic sanitary amenities during their laborious day.
The results could range from minor inconvenience to major operational disruptions, impacting the reputation of event organizers or the morale of workers. That's why Dallas business owners, event planners, and everyone in-between trusts Viking Rentals for porta potties rental in Dallas!
Why Choose Our Porta Potties Rental in Dallas for Your Event or Job Site?
Viking Rentals brings five decades of experience to the table. That means you can rest assured we understand the essence of these needs, ensuring that our portable toilet solutions seamlessly blend functionality with comfort.
We have three great solutions to choose from depending on the use-case and your budget:
Regular Units: Far from the basic "porta potty," our regular units redefine the standard. With a sprawling 915 sq. in. of floor area, they offer ample space, ensuring users never feel claustrophobic. Designed thoughtfully, they feature an "In Use" indicator, a lockable door, and a seat with a lid. And for those long-term requirements, our once-per-week sanitation and restocking service ensures hygiene is never compromised.
Deluxe Portable Toilet: Elevate the experience with our deluxe units. Tailored for events that desire a touch of sophistication, they include every feature of our regular unit and then some. The addition of a hand soap dispenser, paper towel dispenser, foot-operated freshwater sink, and a mirror bring added convenience. Be it a corporate function, a festive occasion, or an academic event; our deluxe restrooms ensure guests are always comfortable.
Deluxe Plus Portable Toilet: For events where only the best will do, our Deluxe+ units are the pinnacle of portable restroom quality. Envision a black-tie affair under the stars or a pristine outdoor wedding; our Deluxe+ unit is the unsung hero ensuring every attendee feels pampered. With a flushing system ensuring lasting cleanliness, an interior light fixture for nighttime convenience, a shelf for personal essentials, and sturdy dual-wall construction, it's the epitome of quality in portable sanitation.
Our commitment extends beyond providing top-notch products. At Viking Rentals, we believe in delivering an experience. Our team ensures timely delivery, immaculate maintenance, and prompt after-service, making your restroom worries a thing of the past.
You'll be glad you chose us, and your guests/employees will be too. So what are you waiting for?
Give Guests or Employees the Restroom They Deserve By Requesting a Quote for Our Portable Toilet Rentals in Dallas!
Your event's success or your job site's efficiency hinges on countless details, and we're here to ensure restroom facilities aren't one of them.
With Viking Rentals portable toilet rentals in Dallas, you're not just renting a portable toilet – you're investing in peace of mind, guest satisfaction, and worker morale.
We have all your portable sanitation rentals in Dallas covered, from ADA portable toilets rentals to high rise portable toilets rentals, VIP solar restrooms rental, portable hand wash station rental, bathroom trailer rentals, holding tank rental, and even temporary fence rentals.
Every event, regardless of its scale, deserves the best. Every construction site, no matter its duration, warrants optimal amenities. At Viking Rentals, we're poised to deliver just that with our porta potties rentals in Dallas.
Connect with us today, and let's elevate the restroom experience together.
Regular Unit
Our regular units are probably what comes to mind when you think "portable toilet." They are 90" tall and have 915 sq. in. of floor area, providing plenty of room for use at a jobsite or outdoor event. Each of these units include a toilet paper dispenser, lockable door with "In Use" indicator and a seat with a lid. We also include a once-per-week sanitation and restocking service for situations in which the toilets will be used for longer than a week.
Deluxe Portable Toilet
These toilets include the same features and services as the regular unit with several upgrades. Among these extra features are a hand soap dispenser, paper towel dispenser, foot-operated freshwater sink and mirror. Uses for these upgraded restrooms include private parties, company events, festivals, academic events and more.
Deluxe + Portable Toilet
As the name implies, these units have all of the services and features of the previous two options and then some. This makes the deluxe plus portable toilet a great option for weddings and black tie affairs. In addition to the features listed above, these units have a flushing system for longer-lasting cleanliness, an interior light fixture for nighttime use, and a shelf for personal items. This toilet is built with dual wall construction and vandal-proofing as well.
Our Products in Action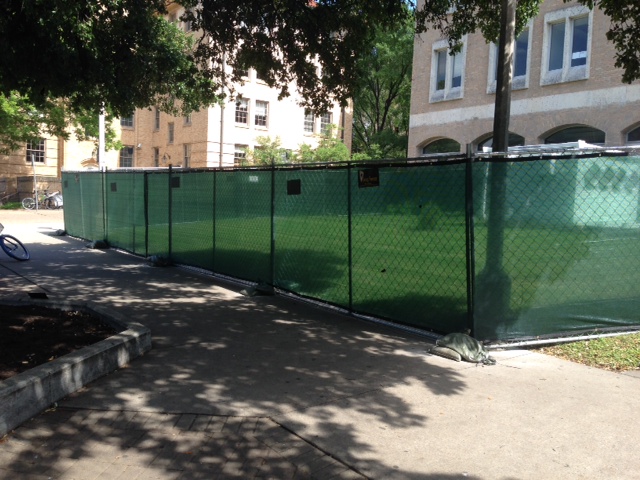 Recommended Products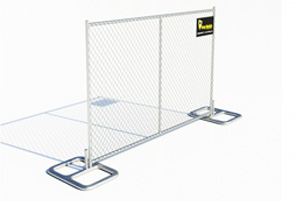 Fence Panels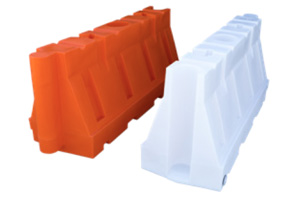 Water Barriers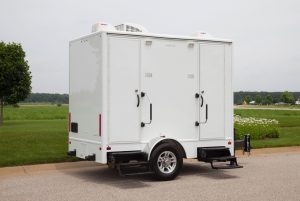 Restroom Trailers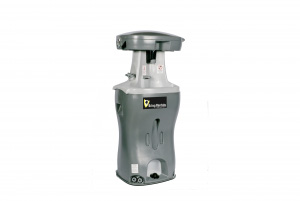 Handwashing Stations