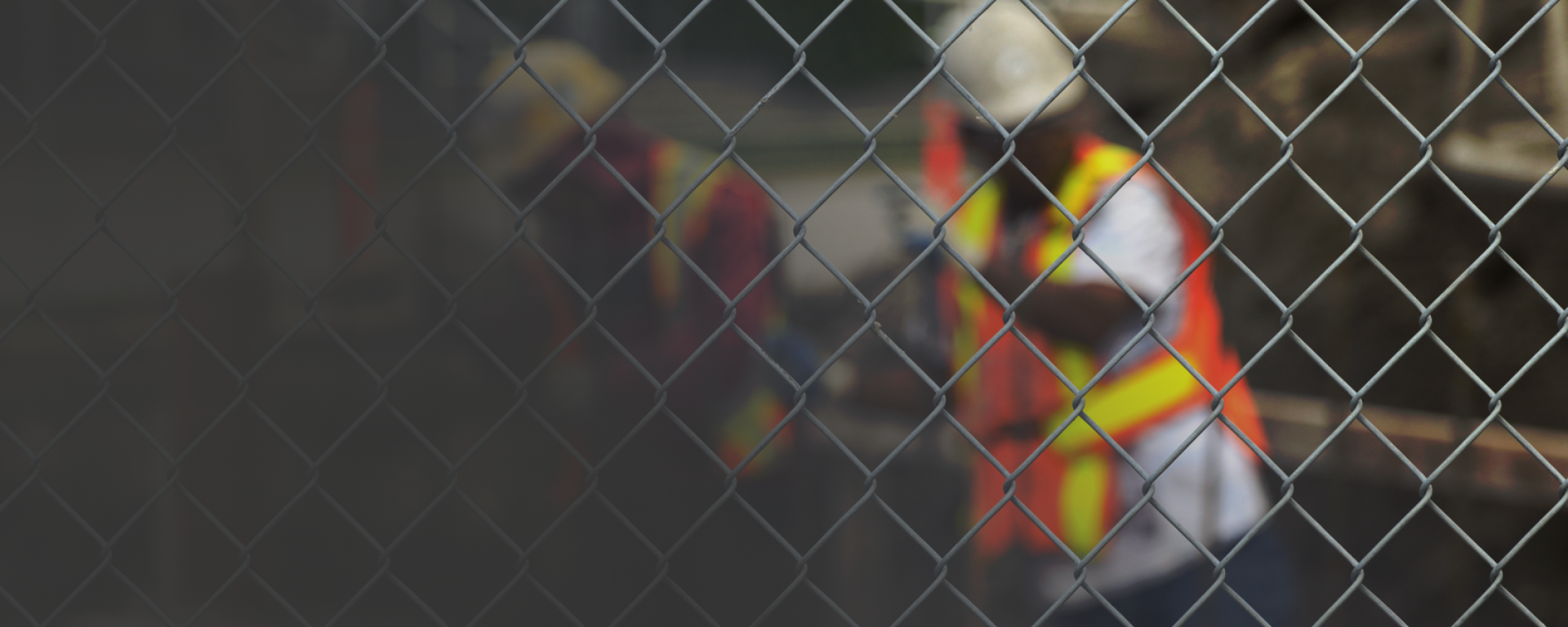 Viking Rentals
Barbed Wire Security Fence – Dallas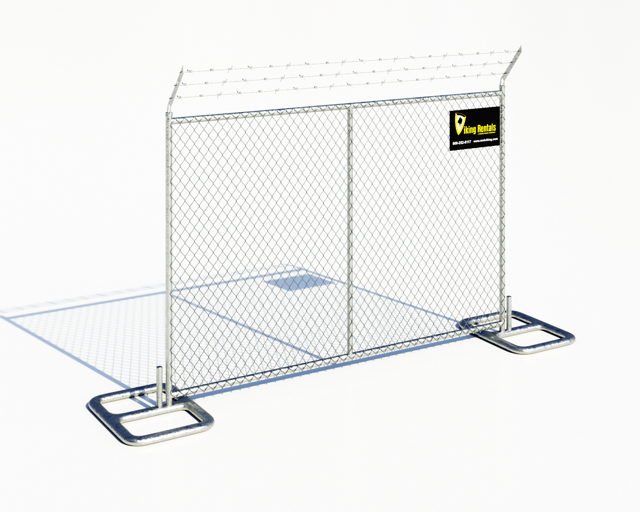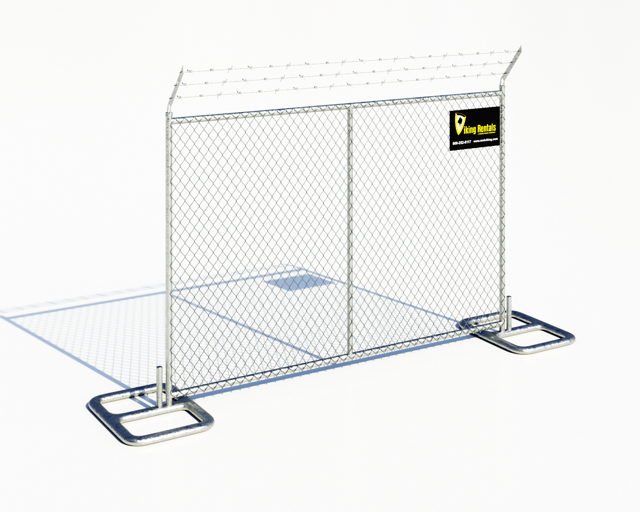 Barbed Wire Security Fence
Upgrade your site's security with the most reliable barbed wire fence rental in Dallas, TX, offered by Viking Rentals. Together, we can protect your valuables so you can enjoy peace of mind knowing your premises are well-guarded. Request a quote below or give us a call and let's put that fear of theft or damage in the rearview mirror.
Enjoy Complete Peace of Mind With Our Barbed Wire Fence Rental in Dallas!
Managing a construction site or an event with valuable equipment outdoors can be a constant source of stress. The fear of theft, vandalism, or accidental trespassing can disrupt your peace of mind and impact your operations. Hiring a full-time security guard may not be financially viable – but renting a security fence certainly is!
And if you're in the Dallas region, you're in luck. The answer to these concerns is a robust security solution: a barbed wire fence rental from Viking Rentals.
Barbed wire fences offer a cost-effective yet highly secure solution. The sight of a fence topped with three strands of barbed wire is a potent deterrent against attempts to climb over the fence or intrude into your space. Rent our barbed wire fences to ensure your assets are safe while you focus on what matters most – executing your project or event successfully.
What Makes Viking Rentals the #1 Choice for Security Fence Rental in Dallas?
Viking Rentals has been a trusted provider of security fence rentals in Dallas for over four decades. As a local business, we understand the unique needs and concerns of our Texas clients. This knowledge, combined with our commitment to delivering the highest quality service and materials, sets us apart in the market.
Our barbed wire fences integrate seamlessly with our temporary fence panels, enhancing the security of your site without additional complicated installations. In fact, we can even handle the installation for you!
Plus, with Viking Rentals you also benefit from our flexible pricing plans. That includes our unique damage waiver plan that offers protection against unforeseen damages to your rental materials. Aside from providing superior fencing options, we'll ensure your fence remains in optimal condition throughout your rental period with regular maintenance.
With more positive reviews than any other rental provider in the area, Viking Rentals is the go-to choice for security fence rental in Dallas. So, why not reach out today and feel confident knowing your site and its valuables are safe and secure?
Reach Out Today to Protect Your Valuables With the Most Trusted Barbed Wire Fence Rental in Dallas!
While the thought of theft, trespassing, or damage to your site/valuables may be keeping you up at night or preventing you from focusing on other pressing issues, we're here to put all that to rest.
If you aren't sure you need barbed wire fence rental in Dallas, that's ok. We offer a wide array of other temporary fence rentals in Dallas. That includes temporary chain link fences, temporary fence gates, water barrier rentals in Dallas, event barricade rentals in Dallas, and a whole lot more.
And as the most trusted provider of all things event and site security rentals, we're here to talk shop and help you find a solution that makes sense for your unique needs.
It all starts with a conversation – so what are you waiting for? Reach out today or request a quote and let's work together to eliminate that source of stress you're feeling about protecting your valuables. Through our security fence rental in Dallas, peace of mind is just a phone call or click away!
Barbed Wire
One option you might want to add to your temporary fence panel is that of three strands of barbed wire running across the top. This solution is often used in situations where valuable equipment and supplies are left outdoors, like on a construction site. Barbed wire on your rental fence will prevent people from climbing over the fence at your job or event site and is the best value in terms of fence security.
Top Rail
The top rail is a popular, low-cost option for adding security to your temporary fence. It increases the fence's sturdiness and can be added to the top of any rental fence you're using. Top rails are great for residential and commercial sites.
Tension Wire
This solution differs from the others in that it's applied to the bottom of the fence instead of the top. Tension wire can add strength to your temporary chain link fence and deter criminals from the fenced-off area. It can be used with one of the other security options as well.
Wind Screen
Temporary windscreens can be quickly deployed and just as rapidly taken back down again, so they are perfect for emergency containment or large events. Temporary fencing with windscreens are more affordable than a permanent option too, especially since they'll typically only be needed for a certain amount of time.
Our Products in Action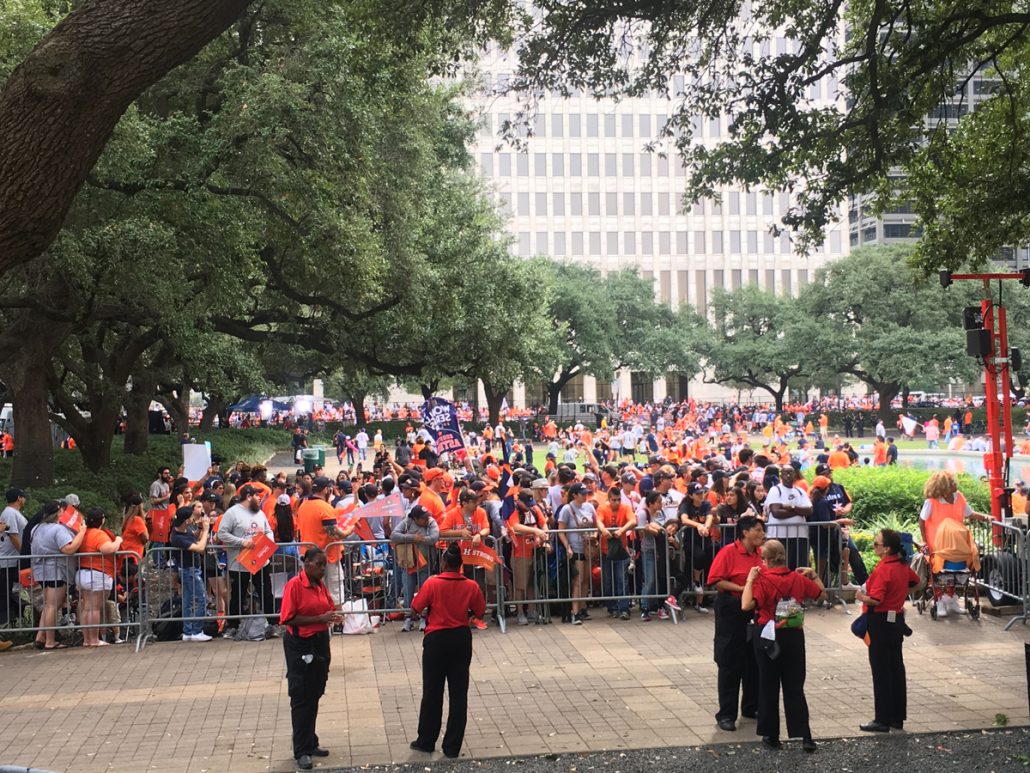 Recommended Products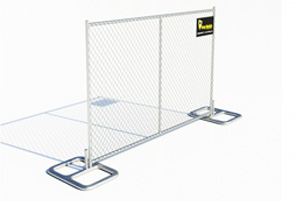 Fence Panels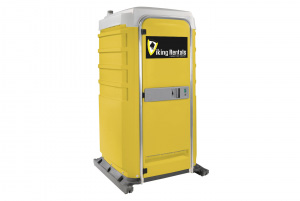 Portable Toilets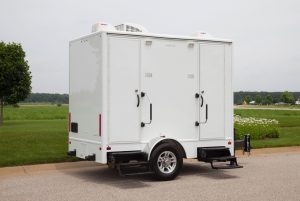 Restroom Trailers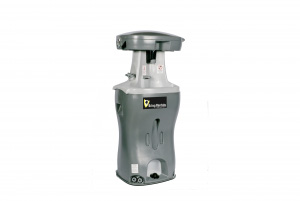 Handwashing Stations