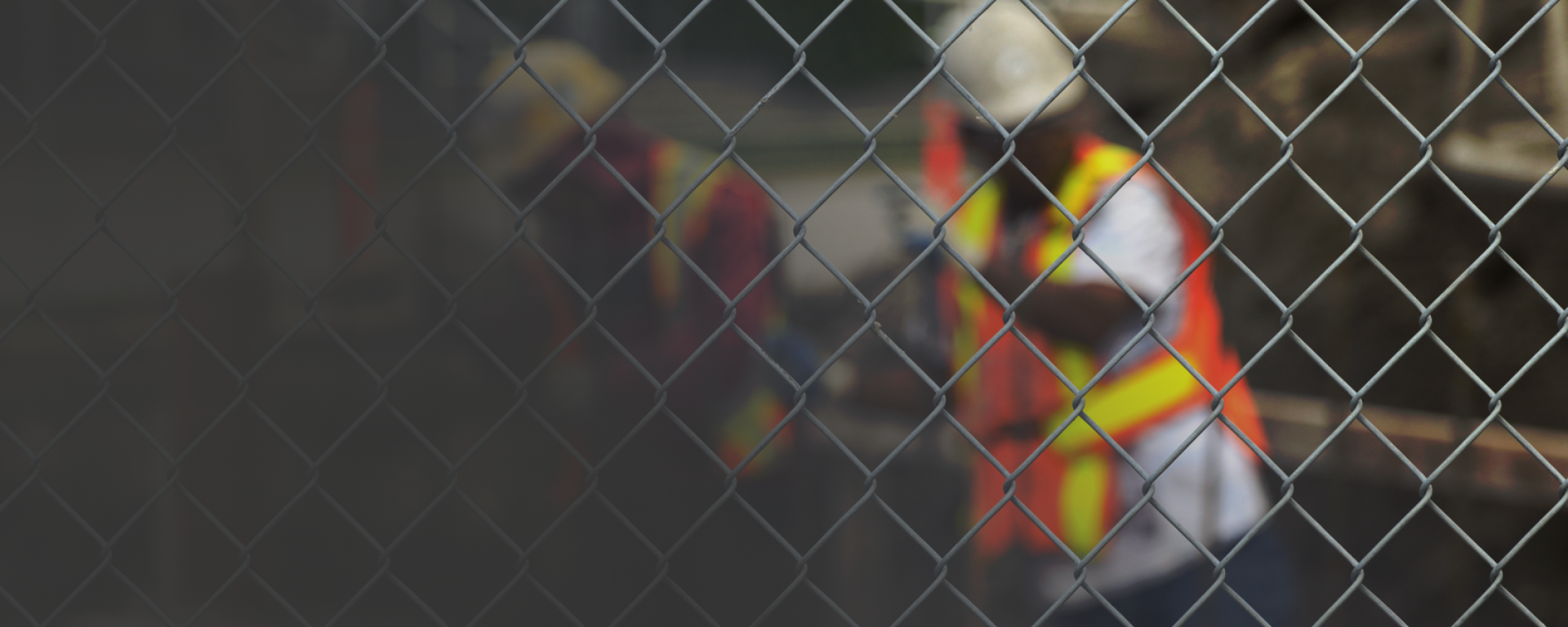 Viking Rentals
ADA Compliant Portable Toilet – Dallas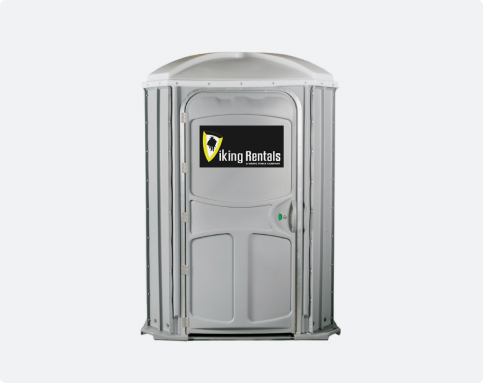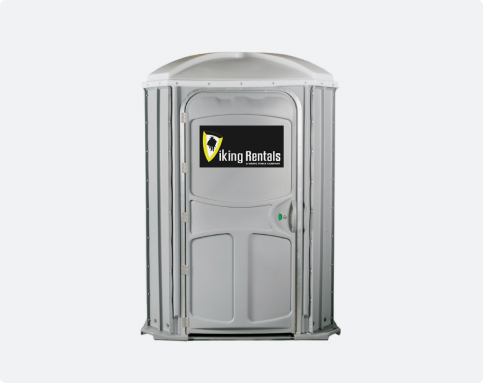 ADA Compliant Portable Toilet
Ensuring accessibility isn't just about compliance – it's a testament to your commitment to inclusivity and care. Remember that every guest or employee counts as you plan your event or set up a job site. Our ADA Portable Toilets in Dallas, TX guarantee an experience that respects, acknowledges, and caters to all. Request a quote today!
Stay Compliant and Take Care of Guests/Employees With Our ADA Portable Toilets Rentals in Dallas, TX!
In a world that prides itself on inclusivity and progress, it's crucial that every event organizer or business owner understands the importance of accessibility.
The restroom, often overlooked in event planning or construction projects, can pose significant challenges for those with physical disabilities. Falling short in providing accessible facilities not only sidelines a part of your audience or employees but can also lead to legal implications.
Inclusivity should never be a mere checkbox but an inherent aspect of any event or project. But beyond the legal implications, it's about showing care.
It's about assuring every individual, irrespective of their physical abilities, that they matter. That their comfort and needs are just as important as anyone else's. That's the premise of our ADA portable toilet rentals in Dallas.
The Viking Rentals Difference
We're not just another portable toilet rental company. We're Dallas' trusted choice for temporary fence rentals, event barricade rentals, and anything else an event or job site could need from a safety, security, and organization standpoint.
Our commitment goes beyond business. We champion inclusivity and have worked tirelessly to offer ADA portable toilet rentals in Dallas resonates with the very ethos of the Americans with Disabilities Act.
Tailored for Comfort & Safety: Our ADA-compliant toilets are meticulously designed keeping in mind the nuances of ease and safety. The height, specifically set between 17 inches and 19 inches from the floor to the seat top, facilitates seamless sitting and standing transitions. That extra two-inch elevation? It's not just a specification – it's a game-changer in ensuring comfort.
Easy Access & Movement: The ground-level entryway eradicates the need for cumbersome ramps. Inside, a spacious 360° interior design not only ensures unhindered movement but also facilitates assistance from caregivers if required.
Stability & Privacy: Strategically positioned handrails wrap around almost half the restroom's interior, acting as robust support structures. Doors equipped with clear "Open" and "In Use" indicators, paired with secure locks, ensure privacy while also minimizing potential confusion or wait times.
Freshness & Hygiene: Ventilation is key in any restroom environment. Our ADA units come equipped with wall vents placed in the upper corners, ensuring a consistently fresh ambiance. And, recognizing the importance of hygiene, we offer accessory add-ons like hand sanitizing stations or hand washing facilities.
Whether you're setting up a job site and want to keep your business compliant or you are hosting an event and want to accommodate all your guests, you can enjoy peace of mind by partnering with us at Viking Rentals.
So, request a quote or reach out to learn more and get this crossed off your to-do list!
Request a Quote or Reach Out to Learn More About Our ADA Portable Toilets Rentals in Dallas, TX!
At Viking Rentals, we believe that every individual deserves a seamless restroom experience. Our ADA Portable Toilets aren't just products; they are our commitment to inclusivity, comfort, and dignity. Every event or project can be a statement of care and consideration. Let us help you make that statement loud and clear.
And, remember – we have all the other types of portable sanitation rentals in Dallas you could need, too. That includes our quality high rise portable toilets rentals and VIP solar restrooms rentals along with our portable hand wash station rental, bathroom trailer rentals, holding tank rental, and everything in between.
Whether you're planning an event, setting up a construction site, or managing any outdoor activity, ensuring accessibility should be a priority. Don't wait. Get in touch with us today, and let us help you stay compliant while offering unparalleled restroom convenience to every guest or employee.
These portable restrooms contain the following features, many of which are especially useful for those with disabilities and their caregivers:
An entryway at ground level with no ramp necessary
A spacious 360⁰ interior for easy movement and for the possible help from a caregiver
An extended seating area
One or more handrails for stability wrapping around almost half of the interior wall
A door with an "Open" and "In Use" indicator and lock
A toilet paper dispenser
Wall vents also line the upper corners of the unit to provide excellent ventilation. Hand sanitizing stations or hand washing stations are also available if you want accessories for your portable sanitation rental.
Our Products in Action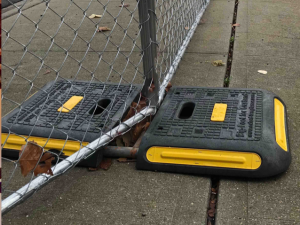 Recommended Products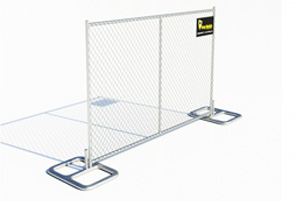 Fence Panels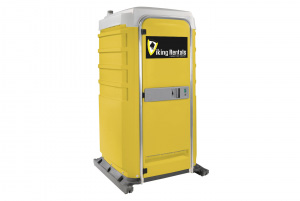 Portable Toilets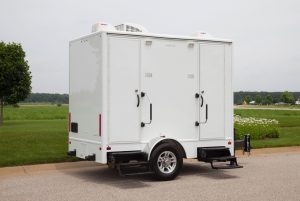 Restroom Trailers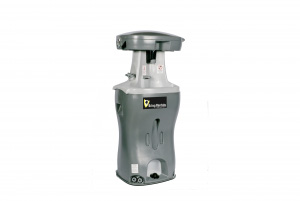 Handwashing Stations